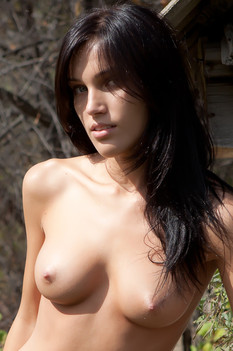 Name: Megan
ID: 52 Rank: 3.89
Age: 20
Hair Color: Black
Eye Color: Grey
Bra size: C
Country: Russian Federation
Members Rating:











Magnificent brunette Megan has a body of entrancing beauty, and is not shy at all to show it off in the nude. She is tall, slim, with perfectly-proportioned long legs, fabulous butt, and gravity-defying C-size breasts. To top that off, Megan has an absolutely stunning face framed with splendid black hair, and she definitely knows how to present all her beauty and sensuality to all the admirers!


anonymous wrote (2014-04-26 05:23:28):
Lovely girl!