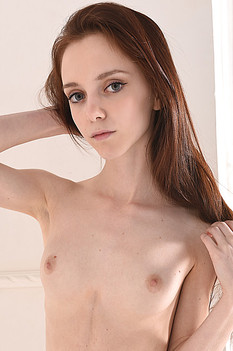 Name: Lapa
ID: 569 Rank: 5.99
Age: 18
Hair Color: Brown
Eye Color: Grey
Bra size: AA
Country: Russian Federation
Members Rating:











Lapa is a girl with many sexy skills and one of them is showing those hot AA size tits off. She lives in the Russian Federation where she has some hot fun with showing off her fine shapes. Her brown hair and grey eyes are a combination that is sure to catch some attention while she works on keeping it hot and showing the world that stunning 18 year old body.


Nordom wrote (2019-02-28 06:53:31):
What a beautiful girl. Thin body with perfect curves. Big eyes on a pretty face. I am in love. 10++
anonymous wrote (2018-04-21 22:39:55):
Wunderschöner Nackedei, mein Spatz wird immer ganz steif...
m4rkus32 wrote (2018-02-06 17:34:13):
She is truly amazing. I will return back to the site each time they have her. I would love some videos, she would be so cute with Runa!
bgtvav wrote (2017-12-23 02:26:08):
An exceptionally beautiful waif. Utterly gorgeous and so sweet.