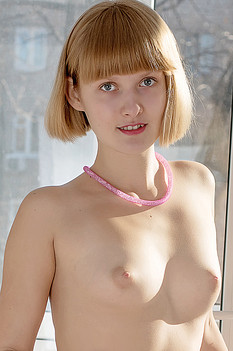 Name: Mak
ID: 671 Rank: 4.56
Age: 19
Hair Color: Light Brown
Eye Color: Grey
Bra size: A
Country: Ukraine
Members Rating:











Mak is kinky 19 year old teen cock gobbler who is always ready for action. She is an incredible teen who lives in the hearth of Ukraine, where she has done many dirty deeds. She has a sweet pair of A size tits and a beautiful pair of grey eyes. Her long brown hair crowns her beauty and makes her into the fine doll you see in front of yourself.


Chris13c wrote (2020-10-31 06:00:30):
One of my all-time favorites; simply a goddess!
Please bring her back for more videos!
Honalee wrote (2020-06-30 01:06:08):
Mak is a phenomenal model and has stunning feet. But the bush is hideous and she should be shaved smooth in all her sets. Please bring her back for some shaven smooth sets!
Chris13a wrote (2019-12-11 16:35:13):
MAK is one of my all-time top-favorites; I can't find the words to say how much I adore this girl. Everything about her seems to be so sexy, so perfect to me.
Her videos are among the best content on SB ever for me.
What would I give to see her in more movies, please make it happen!
winjazz wrote (2019-11-11 09:19:51):
Gorgeous! ... I'ld like meet her really!