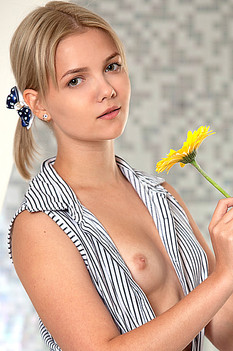 Name: Sandra
ID: 689 Rank: 5.33
Age: 18
Hair Color: Blond
Eye Color: Green
Bra size: A
Country: Russian Federation
Members Rating:











Sandra is a glamorous 18 year old cutie with the desire to tease and please any guy in her sight. She has a beautiful pair of green eyes that are filled with hot passion and long, natural blonde hair. Her home is the Russian Federation, where she has seduced plenty of men and shown off her incredible A size titties. She is thin, rough and ready to go at any time.


Ndjm79 wrote (2020-09-04 00:38:08):
She is so beautiful with an amazing ass and little ties i also love her lickable pussy
anonymous wrote (2018-12-26 16:00:12):
An incredibly beautiful girl with a wonderfully spankable bottom - to be kissed and caressed better afterwards of course!
anonymous wrote (2017-12-31 07:55:26):
Video please
gourekus wrote (2017-10-21 01:45:16):
She is incredibly cute and so desirable, just perfect.Videos, please!!!