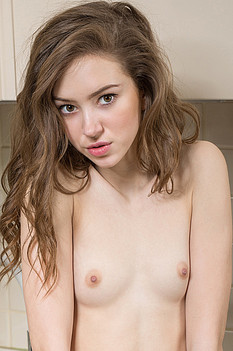 Name: Galina
ID: 726 Rank: 4.56
Age: 19
Hair Color: Brown
Eye Color: Brown
Bra size: AA
Country: Belarus
Members Rating:











Galina is a 19 year old babe who is all about playing with guys and giving them something amazing to look at. Her big brown eyes and her brown hair complement each other perfectly, but wait until you see her hot AA size tits as well. Her homeland Latvia holds a lot of pride to have such a fine hottie among its ranks.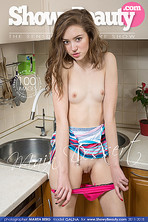 MAIN DESSERT
Added 2018-05-12
5800 PIXELS RES
BY MARITA BERG
100 images
MY DONUT
Added 2018-06-17
5800 PIXELS RES
BY MARITA BERG
100 images
TillEulenspiegel wrote (2018-12-16 10:30:38):
One of the prettiest faces ever and a body to die for - Galina certainly makes my top 5 models on this site! Please bring her back at all costs for some glamour videos, I can`t imagine anything more sexy than Galina wearing high heels and see-through lingerie in a bedroom movie!
Balduin wrote (2018-11-24 10:21:27):
Galina is one of the most amazing girls on this site! Please bring us many videos with her!!
Miezenmax wrote (2018-06-01 15:06:59):
I hope we donīt have to wait too long for the first video with Galina! I adore this girl sooooo much, She has the prettiest face ever! Wonderful addition to SB, thanks Marita!
Chris13 wrote (2018-05-17 12:59:34):
One look at Galina's heavenly face and I have fallen for her. How can she get such a mediocre rating?!? She is flawless! An absolute dream come true and One of the most amazing additions to SB ever! But I would so much rather admire her in a video, that would be gold! Please make It happen!