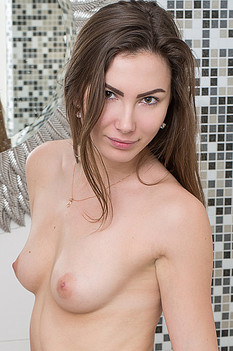 Name: Venera
ID: 730 Rank: 4.56
Age: 20
Hair Color: Brown
Eye Color: Brown
Bra size: B
Country: Latvia
Members Rating:











Venera is right and ready to get down and dirty with the best of them. She is a 20 year old babe unlike any other and she just knows how to show off that hot set of B size breasts of hers. She takes every chance to let you know that she is the most beautiful doll in Latvia. Her big brown eyes and long brown hair let her do just that.


TillEulenspiegel wrote (2018-12-16 10:35:54):
Marvellous beauty, stylish, classy, hot and very, very, desirable! VIDEOS, PLEASE!
Balduin wrote (2018-08-14 01:00:26):
What an angel! She clearly deserves a 10+ rating! Please bring us videos with her please!!!
Miezenmax wrote (2018-06-06 13:04:27):
Stunning, absolutely stunning! That's all I can think about when I look at this wonderful goddess. It's true: the girls on SB have never been so beautiful before! I'm dying to see Venera in an enchanting glamour video, PLEASE!
Chris13 wrote (2018-05-24 17:32:43):
It's really almost unbelievable how beautiful the newcomers are on SB lately. Venera must be one of the prettiest girls ever to appear on an adult site. When I look at her pictures I can't help thinking what an amazing site this would be if all the photo sets came with a video. PLEASE MORE VIDEOS, it's so disappointing that most of the girls we can never admire in a movie!