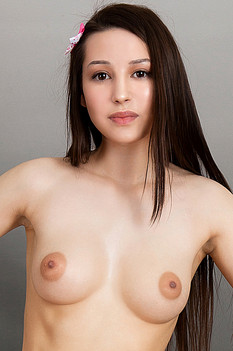 Name: Rose
ID: 741 Rank: 4.34
Age: 21
Hair Color: Brown
Eye Color: Brown
Bra size: C
Country: Czech Republic
Members Rating:











Rose is not just an ordinary girl. This cute, 21 year old beauty cannot wait to go all sexy in front of the camera. Rose comes from the Czech Republic and been posing naked for quite some time. The way she poses and strips in front of the camera proves that and with such amazing and sexy body, long brown hair and seducing, beautiful brown eyes, she will make her way to your heart in no time, and that is for sure.


TillEulenspiegel wrote (2018-12-16 10:25:23):
Looking at girls like ROSE lets you forget the world around you... She is really something very special, perfect from head to toe. Such a shame she has only one set so far; videos with this goddess would be so much appreciated!
Balduin wrote (2018-09-09 02:21:04):
The prettiest girl I have seen in a long time; SB will have to extend their rating scale for Rose! A breathtaking sight from head to toe, I really couldn't tell which part of her flawless body is my favorite. Let's hope she becomes a little looser and more playful in time in front of the camera! I'm so looking forward to her videos! Thank you for this incredibly wonderful dream girl!