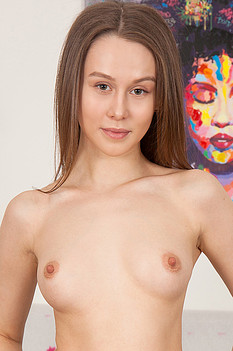 Name: Nikita
ID: 742 Rank: 4.34
Age: 21
Hair Color: Brown
Eye Color: Green
Bra size: A
Country: Russian Federation
Members Rating:











Nikita is yet another, but not an ordinary girl from Russian Federation. She just turned 21, and she is always ready for anything if it is about some erotic fantasies. Nikita has beautiful green eyes, paired with cute brown hair and beautiful perky A sized tits that will definitely blow your mind. Check out as she goes all naked, strips and poses, but be aware that she is more than addicting.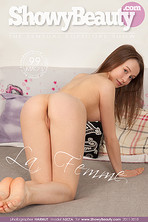 LA FEMME NIKITA
Added 2018-06-05
5600 PIXELS RES
BY HARMUT
99 images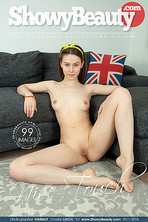 NICE TOUCH
Added 2018-08-22
5600 PIXELS RES
BY HARMUT
99 images
TillEulenspiegel wrote (2018-12-16 09:33:59):
What a wonderful , exciting beauty! Videos please!!
Balduin wrote (2018-08-22 06:27:15):
Nikita s looks are totally stunning: flawless body, angelic face, wonderfully shaped breasts and a pussy that must be paradise! What a dream doll! I just hope we get to see her in many many videos! And that she becomes a little more playful, frisky and looser in front of the camera! Thank you for this marvelous angel!
Miezenmax wrote (2018-06-07 16:03:29):
I bet Nikita is fully aware of how sensational she is looking! Not only does she have an enchantingly pretty face but also a body that some women would sell their soul for. Is it any use if I asked for videos from her???