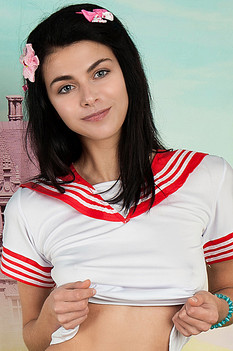 Name: Stefany
ID: 697 Rank: 4.23
Age: 20
Hair Color: Black
Eye Color: Grey
Bra size: A
Country: Czech Republic
Members Rating:











Few babes are as wonderfully shaped and as hot as Stefany. She is a 20 year old teen who has the most amazing pair of A size tits. She knows how to show it off and how to play with them seductively. Although she is only 20 years old, she has seduced plenty of men in the Czech Republic.


gourekus wrote (2017-12-21 11:13:48):
Stefany is pure eye-candy, what a wonderful girl!