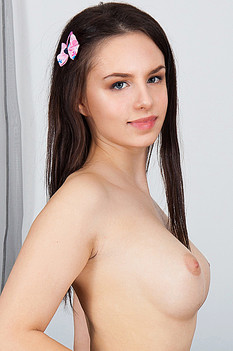 Name: Evrika
ID: 746 Rank: 4.56
Age: 19
Hair Color: Brown
Eye Color: Blue
Bra size: C
Country: Czech Republic
Members Rating:











Evrika came from the Czech Republic. Her perfect shaped C cup sized milky breasts are real food for camera. She started her model life as a nude model, and for sure will give tremendous results in future. Fantastic brown hair and smooth skin are the winnig combination. Evrika has bottomless blue eyes that hold the real secret of success.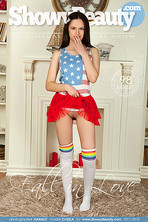 FALL IN LOVE
Added 2018-10-03
5600 PIXELS RES
BY HARMUT
98 images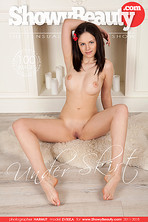 UNDER SKIRT
Added 2018-06-15
5600 PIXELS RES
BY HARMUT
100 images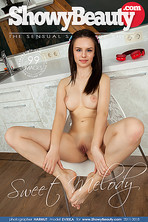 SWEET MELODY
Added 2019-03-26
5600 PIXELS RES
BY HARMUT
99 images
anonymous wrote (2020-10-25 09:01:30):
Look like a really young Juliette Lewis except hotter. Too bad there's only a few sets of her...but with a 4 rating, why would she ever want to come back.
TillEulenspiegel wrote (2018-12-16 08:57:14):
I think itīs so hot when a girl who appears to be shy at first turns out to be rather naughty... Especially when she is so beautiful as Evrika! Flawless physique, incredibly pretty angelface and two breasts that belong to the most beautiful ones I have ever seen! Really amazing model! VIDEOS WITH HER PLEEEEAAAASE!
Balduin wrote (2018-08-14 00:39:37):
Wonderful beauty! My god, what an angel she is! Videos at all costs please!!!!
Miezenmax wrote (2018-06-15 04:04:29):
I know Evrika already from AA and I have to say IMHO she is the most underrated and at the same time one of the cutest and most beautiful girls ever. Her breasts are simply perfect; I could kiss and caress them for days. If I had only one free wish for a video it probably would be with this stunning angel! Magnificent from head to toe!