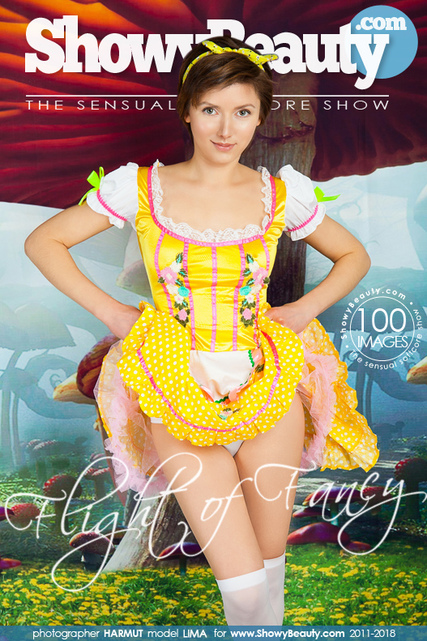 << Previous Set
Next Set >>
FLIGHT OF FANCY
By: HARMUT
Resolution: 5600px
Added 2018-03-13
100 pictures
See photos from this set
Download all pictures
851.96 MBYTES
157.25 MBYTES
31.29 MBYTES
Miezenmax wrote (2018-06-06 17:33:31):
Oh, what a feast for the eyes! Lima is a clear 10 on your rating scale. Incredibly pretty face and WHAT A BODY!!! Can we get videos with her please?!?!
Chris13 wrote (2018-05-19 08:46:30):
Lima, you are absolutely flawless, but please shave!! IŽd so love to see you in a video!
anonymous wrote (2018-03-26 14:55:51):
LOVE the dress & seeing you lift it up to show us your gorgeous tight round ass in those beautiful tight white cotton panties and peeling it all off! Also enjoy beating off over a pretty girl spreading her legs & showing me her pretty pee-pee & asshole! However, gourekus is right! You need to at least trim that pretty bush to reveal that pretty bald pee-pee & asshole better! Still excellent pud smackin' material! Please cum back to keep us cumming girl!
gourekus wrote (2018-03-13 20:40:28):
What a breathtaking beauty, absolutely flawless body, wonderful breasts, stunning face! A video would be so awesome! Please shave or at least trim your pubic hair; this completely hairy look is such a turn off!