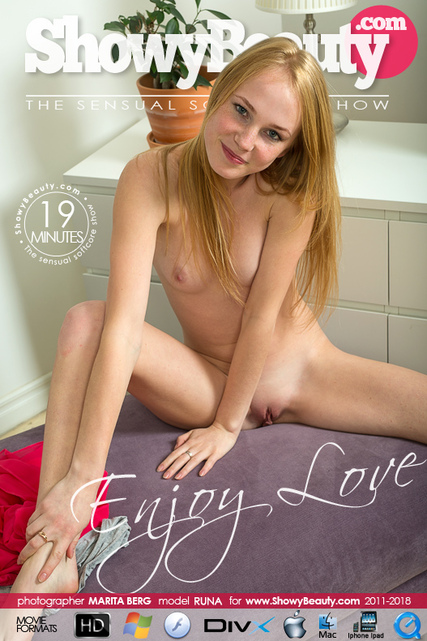 << Previous Set
Next Set >>
Download full length movie
1279.53 MBYTES
1128.72 MBYTES
1123.71 MBYTES
285.75 MBYTES
Download video episodes
Monolo wrote (2018-07-27 16:43:04):
Fantastic video with that final shot that made me hallucinate.
anonymous wrote (2018-06-07 12:46:22):
Her smile is perfect in all of her pictures. I'd like to see her smile in the videos as well. I'm just afraid there will be no more videos of her period though.
gourekus wrote (2018-03-09 13:28:48):
Terrific!! Runa´s first solo video in which she really turns up the heat! Wow, I adore this girl; not only is she very beautiful and has a flawless body - she also has such a lovely smile and great charisma, something a lot of girls lack. And this combination makes her soooo sexy.... (sigh!). Please more videos in general, especially from HANNA, SARIKA, ABRIANA, SANDRA, FLORINA, MILA, FREDA and LANNA! And can we at least sometimes see the models wear high heels sandals? THANK YOU!