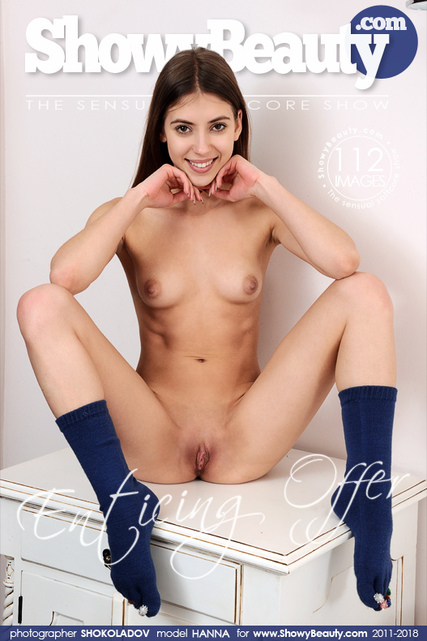 << Previous Set
Next Set >>
ENTICING OFFER
By: SHOKOLADOV
Resolution: 6000px
Added 2018-05-28
112 pictures
See photos from this set
Download all pictures
838.84 MBYTES
109.30 MBYTES
18.67 MBYTES
Miezenmax wrote (2018-06-01 12:41:40):
Hanna is immensely beautiful and so hot! I love her smile and her charisma! She and Shokoladov make a perfect team. IŽd so love to see her in a video wearing high heels sandals!
anonymous wrote (2018-05-31 02:20:47):
Beautiful girl serves up a fabulous primo pornographic pee-pee & asshole show w a big smile on her pretty face! Would love to jack off all over that pretty face smile & hair! Would that be a pretty sight! Very good girl!
Chris13 wrote (2018-05-28 09:08:25):
Is there a man on this planet who could resist this goddess? I can't imagine! I won't try to describe her beauty here, words aren't enough anyway. Avery also has such an immensely captivating smile, she should teach Harmut's models how to act in front of the camera! The pictures are nice but they certainly are no match for her videos! God, I implorly hope Shokoladov produces many more movies with this outstanding girl soon! PLEEEAASE!