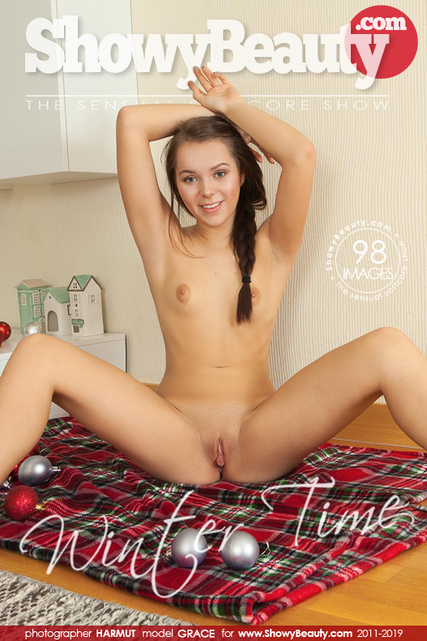 << Previous Set
Next Set >>
WINTER TIME
By: HARMUT
Resolution: 5600px
Added 2018-12-30
98 pictures
See photos from this set
Download all pictures
673.36 MBYTES
109.22 MBYTES
19.73 MBYTES
Abraxas_II wrote (2019-03-09 15:06:01):
IMHO this is one of HARMUTīs best sets, mainly because of the stupendously beautiful and incredibly charming GRACE!! I simply adore her enchantingly pretty face and her slender, petite body; she has such a wonderful, stunning juvenile charisma! She is one of those extremely hot girls who can pose in the boldest way and nevertheless have an innocent and shy appearance! Speaking of bold poses: her pussy is so absolutely flawless, heavenly! Love the lascivious and slightly arrogant touch in pics 54-56, putting your hands in your sides. Please bring this teenie-goddess back for MANY VIDEOS!!!
anonymous wrote (2019-03-02 23:59:22):
Was sporting a raging boner the instant I saw this sweetie! What a fabulous pee-pee & asshole show!
TillEulenspiegel wrote (2018-12-30 12:45:53):
Yeah great; here is another girl I crave to see in videos!! Grace is stunningly pretty, super-sweet and scorching hot; I love her wonderful face and her incredibly amazing and exciting pussy. This set is definitely better than HARMUTīs average work, regarding setting and especially the outfit. Grace is also showing more variety in her facial expressions, not only the same smile over and over again (of course she still could improve herself!). She shows really nice poses, I especially like No. 44 and 56 because of their slightly arrogant touch. Please produce videos with her, I would be so GRACE-ful....I meant grateful.