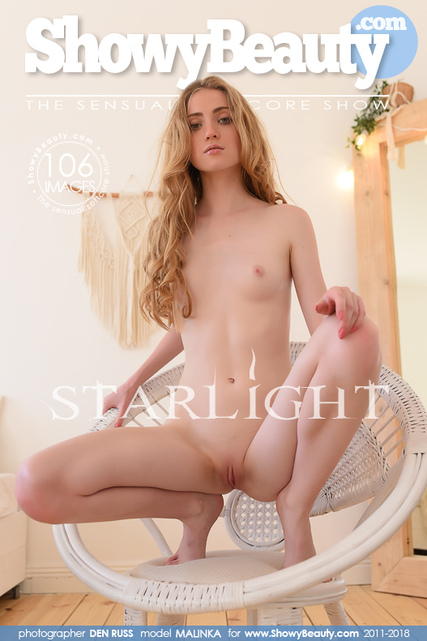 << Previous Set
Next Set >>
STARLIGHT
By: DEN RUSS
Resolution: 7400px
Added 2019-01-03
106 pictures
See photos from this set
Download all pictures
878.34 MBYTES
75.74 MBYTES
16.28 MBYTES
Abraxas_II wrote (2019-03-09 15:17:39):
To say MALINKA is looking incredibly beautiful and tremendously sexy in this set would still be an understatement. Totally agree with TillEulenspiegel: this is by far her best set! I love that slightly arrogant, lascivious look she has this time in some of the pictures, especially in those with the hottest poses (Nr. 12, 13). A VIDEO with MALINKA is so overdue!!! PLEASE!!
RockyBalboa wrote (2019-01-04 21:12:54):
Such a sexy woman with an incredible body. Beautiful face with nice tits great legs sexy pussy and a cute pair of feet I'd love to lick. Can't forget about her beautiful hair. Great shots with the mirror.
TillEulenspiegel wrote (2019-01-03 02:30:39):
WOW, just so W-O-W! Malinka is an incredibly wonderful angel, one of the most amazing girls EVER! Her previous sets have been a little tame and I am usually not such a fan of outdoor pictures; however, this set is by far her best; it's simply marvelous, so sensual, erotic and hot at the same time! How I wished that there was a video to this set!! Malinka never looked so beautiful and sexy before, this time she doesn't look like a nice, innocent girl in ALL the pictures; in some she plays the lascivious, lofty, ultra-hot vamp! Breathtaking! I literally can't wait to see her in a similar VIDEO!