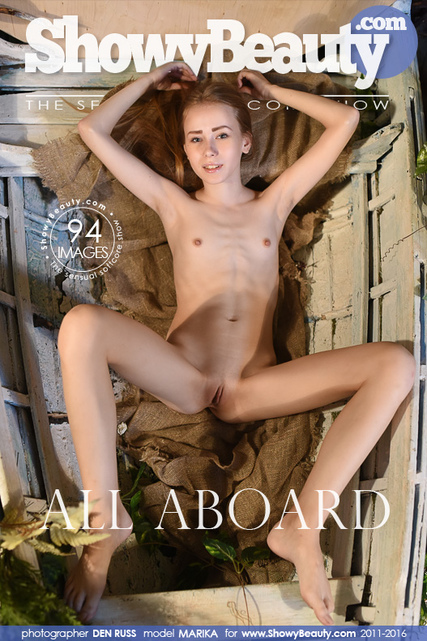 << Previous Set
Next Set >>
ALL ABOARD
By: DEN RUSS
Resolution: 7400px
Added 2016-08-27
94 pictures
See photos from this set
Download all pictures
952.90 MBYTES
113.71 MBYTES
25.29 MBYTES
anonymous wrote (2018-04-14 05:08:53):
Wunderschöner Nackedei, mein Spatz steht steif hoch...
anonymous wrote (2016-10-08 14:01:00):
Please, More warm and inviting close ups to this beautiful girl. Much like picture #60. I just want to be closer to her lovely tits and her gorgeous ass
anonymous wrote (2016-09-30 00:02:14):
please more youthful models like this
LankyBen846 wrote (2016-08-27 14:36:14):
Marika is cute and very sexy, but please put her in a bed, not on a dirty old burlap sack in a boat.