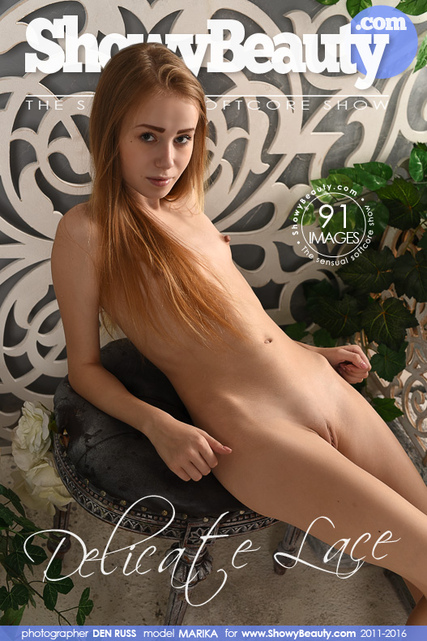 << Previous Set
Next Set >>
DELICATE LACE
By: DEN RUSS
Resolution: 7400px
Added 2016-09-10
91 pictures
See photos from this set
Download all pictures
819.55 MBYTES
106.62 MBYTES
24.34 MBYTES
Danni13 wrote (2017-03-19 19:42:36):
Absolutly SPECTACULAR !!!
anonymous wrote (2016-10-07 16:18:59):
Ah Marika is a fantastic and very beautiful girl in this set. Please cut back on the make up and let her adorable face shine through. In the future sets please include more close up and intimate poses, her ass and hairless pussy are very attractive and should be shown off to the members.
anonymous wrote (2016-09-30 00:01:28):
please more youthful models like this
LankyBen846 wrote (2016-09-10 09:56:50):
Sweet Marika is looking very cute and delicious in this set.  Mmmmmmmmmm.