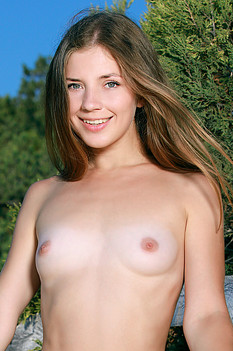 Name: Amelia
ID: 420 Rank: 5.00
Age: 19
Hair Color: Brown
Eye Color: Blue
Bra size: A
Country: Russian Federation
Members Rating:











With chocolate brown hair, Amelia has come to make all horny men drop to their knees. She has beautiful blue eyes with a sexy stare and a look that demands respect. Her body is shapely and hot with A sized breasts and brown hair to crown all that beauty. She is a proud 19 year old woman, standing tall for the Russian Federation. Her soft touch and irresistible glare is unlike any other.


anonymous wrote (2018-05-14 21:40:41):
Although Kitana is my absolute favorite, Amelia is right up there! She never fails to give me an instant raging throbbing boner! Smokin' hot girl always gives us a great Pee-pee & asshole show to beat off over! LOVE her red hot swollen bright pink tight little bald dripping WET pee-pee & cute tight puckered asshole served up w a pretty smile at sniffin' distance! Primo beautiful pornographic! Very good girl!
anonymous wrote (2017-06-14 12:19:20):
I AM WONDERING IF ALL YOUR GIRLS MAY BE PHOTOGRAPHED BY ALEXXA. THE MOST QUALITY WORK ON THE SITE. INCREDIBLE HIGH PICTURES' QUALITY. PERFECT MODELS' POSING.
gerome666 wrote (2017-01-31 17:09:16):
Amelia is the most beautiful girl in the universe, more please.