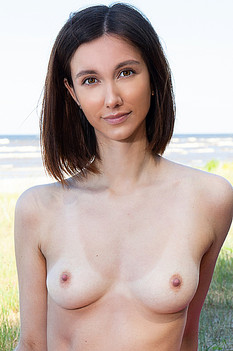 Name: Apricot
ID: 777 Rank: 7.33
Age: 21
Hair Color: Brown
Eye Color: Brown
Bra size: A
Country: Czech Republic
Members Rating:











Apricot is a cute and sexy 21 year old girl from the Czech Republic. If you are feeling devastated and you are looking for a new online girlfriend, Apricot is definitely a girl you should consider. No matter what kind of action you are after, solo, non nude or even softcore lesbian action, Apricot is there for you and she cannot wait to start pampering you. Do not hesitate, check her out now.


jfwilly12345 wrote (2019-03-02 15:03:35):
Absolutely gorgeous! Can't wait to see her next set!
Abraxas_II wrote (2019-02-25 01:22:11):
I really don't understand why it took me so long to realize how beautiful and perfect this girl is... Stunning, absolutely stunning! The body of a top model, her breasts so incredibly amazing and flawless, a wonderful shaved pussy that drives any man crazy and a breathtakingly pretty face that lets you forget the world around you. What a dream come true! Hopefully we can admire her awesome physique in a video some day soon as well! Thank you, Apricot, for sharing your wonderful beauty with us!