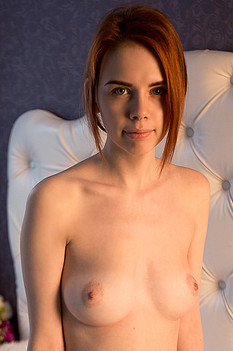 Name: Milena
ID: 801 Rank: 4.23
Age: 21
Hair Color: Red
Eye Color: Grey
Bra size: B
Country: Russian Federation
Members Rating:











Meet a brand new, absolutely stunning adult model, Milena. Milena is 21 and she comes from the Russian Federation. If you are after Russian girls and you are looking for a new online girlfriend, look no more, because Milena is the girl of your dreams for sure. She has amazing red hair, stunning grey eyes and the a pair of beautiful B sized tits that will blow your mind away for sure.


jfwilly12345 wrote (2019-03-02 15:23:25):
Wow what an incredible set! Milena is very sexy!