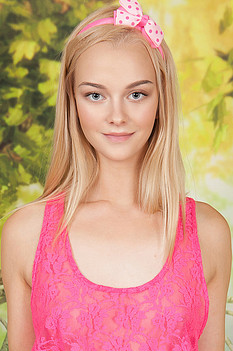 Name: Natasha
ID: 785 Rank: 4.56
Age: 18
Hair Color: Blond
Eye Color: Grey
Bra size: A
Country: Czech Republic
Members Rating:











Natasha is a cute and extremely sexy girl from the Czech Republic. She is blonde and comes with a pair of amazing A sized tits that will blow your mind for sure. She enjoys all kind of adult activities and even if she is only 18, she definitely knows how to please man and how to make your dirties dreams come true. She is always prepared to please you and she never says no, guaranteed.


TillEulenspiegel wrote (2019-01-13 03:05:39):
Very pretty, but (so far) also very distant, cold and emotionless. She really has to bring some temperament into her shootings!