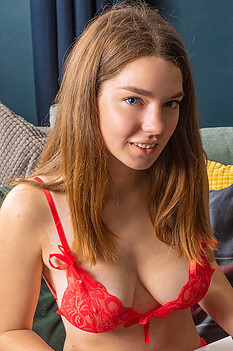 Name: Gala
ID: 804 Rank: 3.78
Age: 19
Hair Color: Brown
Eye Color: Grey
Bra size: C
Country: Belarus
Members Rating:











Check out Gala. A brand new, but amazingly sexy model from Belarus. Gala is 19, comes with beautiful brown hair, stunning grey eyes and a pair of perfectly shaped C sized tits you will not see anywhere else. Her photos and videos prove that she definitely has her place in the adult industry, because how she moves and poses in front of the camera totally blows everyones mind instantly.


Abraxas_II wrote (2019-02-26 13:40:40):
It`s really been a while since I have seen boobs that are so perfect in size and shape. If GALA is topless on the beach I bet she gets an enormous amount of admiring looks and compliments. VIDEOS, please!