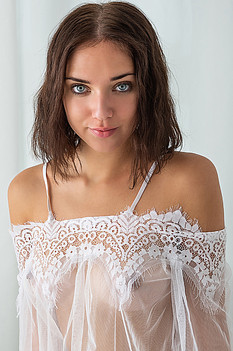 Name: Oxana
ID: 803 Rank: 4.67
Age: 20
Hair Color: Black
Eye Color: Blue
Bra size: A
Country: Belarus
Members Rating:











Oxana is a cute and amazingly sexy adult start from Belarus. Oxana just turned 20 years, but already become one of the most wanted models in the area. She has stunning, long black hair, a pair of glorious and mesmerizing blue eyes and breath taking A sized tits that will blow your mind for sure. Make no mistake, if you like cute Belarusian models, be sure to check out the content of Oxana.


TillEulenspiegel wrote (2019-01-23 11:11:10):
Beautiful girl with absolutely perfect breasts, a dream body and ultra sexy tan-lines! She is extremely hot! Videos please!