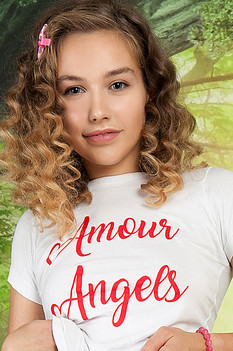 Name: Abriana
ID: 694 Rank: 4.45
Age: 19
Hair Color: Light Brown
Eye Color: Grey
Bra size: A
Country: Czech Republic
Members Rating:











Stories say that there is a stunning 19 year old babe in the hearth of the Czech Republic. She goes by the name of Abriana, and they say that she has skills unlike any other girl out there. She is a real pro in handling dicks and showing off her amazing A size breasts. Few guys could resist her big grey eyes when she stared at them. Not to mention when they saw her long brown hair shining as a crown on top of her head.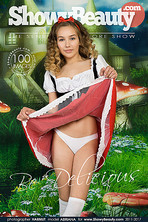 BE DELICIOUS
Added 2018-02-03
5600 PIXELS RES
BY HARMUT
100 images
TillEulenspiegel wrote (2018-12-16 10:41:59):
Certainly one of the most underrated girls on this site, she is clearly in my personal top 10 list and I would rank her even higher if she had shot some videos! Please more MOVIES!!!!
Balduin wrote (2018-08-14 05:46:21):
The loveliest girl on this site? Maybe! At least ABRIANA is extraordinarily beautiful and enchantingly sexy! What an angel!! Why are there no videos with her yet??
Miezenmax wrote (2018-06-06 17:37:49):
Never seen a more wonderful girl in all my life! I do hope she comes back and delights us with many videos!!
gourekus wrote (2017-12-24 04:58:21):
Christmas is the time for angels - ABRIANA is the living proof! What a wonderful feast for the eyes: golden curls, a slender, tight body with amazingly beautiful breasts, smooth silky skin, a pussy to die for and such an incredibly gorgeous face - thatīs what a manīs dreams are made of. You have to do some videos with her, please!! Thank you for this fantastic newcomer!