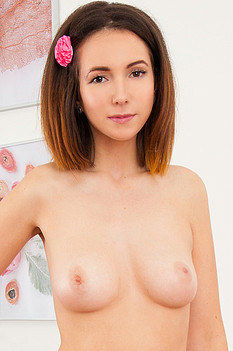 Name: Ulia
ID: 720 Rank: 4.45
Age: 21
Hair Color: Red
Eye Color: Brown
Bra size: B
Country: Czech Republic
Members Rating:











Few people know about one of the most amazing girls in the Czech Republic. Her name is Ulia and she is here to get guys off their feet. She has red hair and a pair of brown eyes that would make anyone burn in lust within a matter of seconds. You better be ready for it when this 21 year old hottie reveals her gorgeous B size breasts and makes you want her.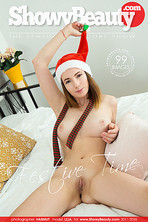 FESTIVE TIME
Added 2018-12-20
5600 PIXELS RES
BY HARMUT
99 images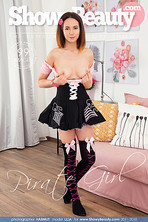 PIRATE GIRL
Added 2018-03-21
5600 PIXELS RES
BY HARMUT
99 images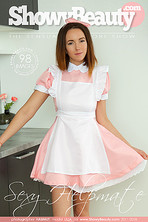 SEXY HELPMATE
Added 2018-04-04
5600 PIXELS RES
BY HARMUT
98 images
TillEulenspiegel wrote (2018-12-20 13:50:54):
Great looks, especially her body is a wonderful work of art! But unfortunately regarding her acting in front of the camera and her facial expressions Ulia is one of Harmut 's most monotonous models. It's like her face has been frozen into this faint smile. Does she have braces? Nevertheless Ulia is really very beautiful and I'd love to see a video with her please!
Balduin wrote (2018-08-14 04:06:23):
Some of the most wonderful breasts I have ever seen and such a cute angel face! Videos please!
Chris13 wrote (2018-05-19 09:02:54):
So many extremely wonderful girls disappear from SB without a single video. Hopefully they start producing more movies soon, they are the best!