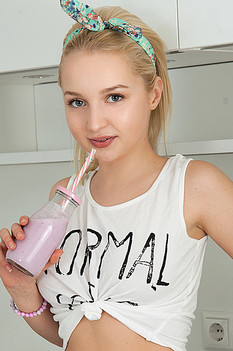 Name: Capri
ID: 749 Rank: 4.45
Age: 19
Hair Color: Blond
Eye Color: Grey
Bra size: A
Country: Czech Republic
Members Rating:











Capri is a cute and extremely sexy 19 year old model from Czech Republic. No matter what kind of action you are looking for, Capri is there for you to fulfill your nastiest and dirties fantasies. Watch as she gets rid of her sexy clothes in front of the camera and see how she strokes her amazing and perfect body and plays with herself to make your night the best night you will ever have.


7Zero9er wrote (2019-08-17 23:17:25):
Gorgeous angel!  Her body is perfect too...especially her tight pussy!
TillEulenspiegel wrote (2018-12-16 10:11:18):
A girl who deserves the highest ratings....and lots of videos! Besides being cute, beautiful and loveable she has the most exciting and gorgeous pussy I have ever seen! She is so overdue for movies!
jfwilly12345 wrote (2018-10-08 23:55:48):
Wow this girl is gorgeous! How I would love to spend some time with her! :)
Balduin wrote (2018-08-10 16:32:11):
One of the most amazing girls ever to grace SB! Absolute flawless beauty... god, her pussy drives me totally crazy! Videos, please!!!