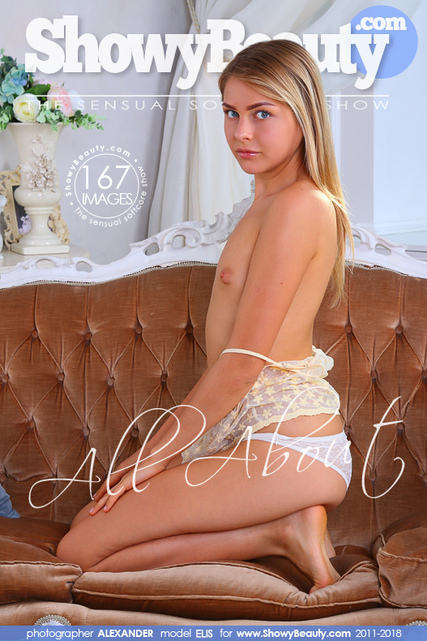 << Previous Set
Next Set >>
ALL ABOUT
By: ALEXANDER
Resolution: 4800px
Added 2019-01-27
167 pictures
See photos from this set
Download all pictures
515.21 MBYTES
189.09 MBYTES
35.61 MBYTES
TillEulenspiegel wrote (2019-01-27 02:00:52):
Elis has a very, very cute and pretty face, a very nice, slender body and an absolutely breathtaking & exciting pussy! I love the setting and Elis' outfit in this set, the lace see-through lingerie is awesome, I adore this touch of glamour! The pictures are hot and sexy with different, great poses. Very nice job, a video (where she teases us with those see-through panties) would be so much appreciated!
anonymous wrote (2019-01-27 00:06:45):
Yes yes yes!! Thank you so much for this girl. I love her flat chest and beautiful pussy and ass. She looks so innocent and sexy at the same time. Great photos, hopefully there will be a video!