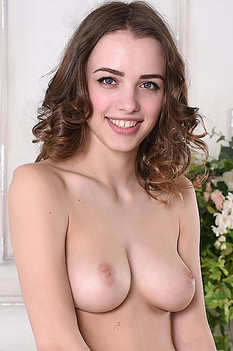 Name: Saloma
ID: 702 Rank: 4.34
Age: 18
Hair Color: Brown
Eye Color: Grey
Bra size: B
Country: Russian Federation
Members Rating:











The sizzling hot Russian girl Saloma is here and she means some serious business. Her kinky attitude and smoking hot looks have already gathered a solid fan base for her and she stops at nothing to make it even larger. Her beautiful brown hair and big grey eyes are filled with burning lust as she embraces them in front of the camera. She is ready to put those sweet B size breasts to action too.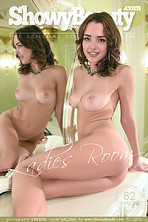 LADIES ROOM
Added 2018-01-12
7400 PIXELS RES
BY DEN RUSS
82 images
Balduin wrote (2018-08-27 12:58:05):
An absolute dream girl and it's true: she has the most amazing natural breasts ever! Videos please!!!!
gourekus wrote (2018-02-03 01:37:30):
Her boobies are a work of art, wow, what a gift of nature if a girl has such absolutely perfect titties. But I also love everything else about this young women; yes, glamour videos (high heels!!) would be amazing!!
BbabbyZz wrote (2018-01-13 09:17:04):
Saloma is Beautiful! PLEASE tell me you will have lots of videos of her...PLEASE!!