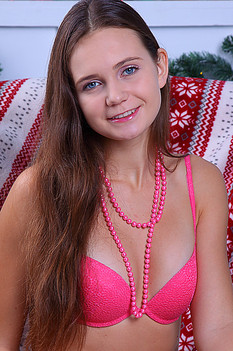 Name: Varvara
ID: 704 Rank: 4.34
Age: 20
Hair Color: Brown
Eye Color: Blue
Bra size: A
Country: Ukraine
Members Rating:











Varvara is a glamorous 20 year old hottie is a deeply passionate doll who lives in the hearth of Ukraine, seducing all the guys that come her way. Nobody can resist her big blue eyes and her long brown hair when she puts on her role. Her gorgeous A size tits are perfectly shaped and make her even more irresistible as she plays her sweet games with guys.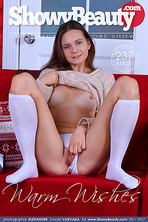 WARM WISHES
Added 2017-12-30
4800 PIXELS RES
BY ALEXANDER
237 images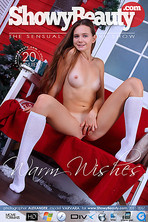 WARM WISHES VIDEO
Added 2018-01-02
Video
BY ALEXANDER
19:36 min.
anonymous wrote (2017-12-31 12:45:07):
Very nice photos: cute smile, delicious looking breasts with inviting pussy behind her white panties...made me cum hard! Please more photos and video?