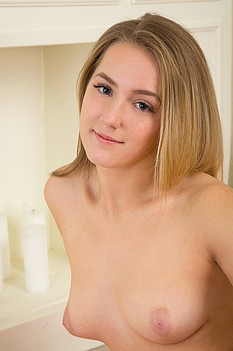 Name: Viva
ID: 713 Rank: 4.78
Age: 20
Hair Color: Light Brown
Eye Color: Grey
Bra size: B
Country: Czech Republic
Members Rating:











Viva is a glamorous 20 year old hottie who is always ready to play dirty with the best of them. Her grey eyes and light brown hair add an astonishing touch to her beauty and jaws drop when she reveals her big B size tits. The Czech Republic is proud to have her around and all the guys enjoy it when she puts on such an amazing show for them.


Miezenmax wrote (2018-06-06 17:29:00):
Viva is simply perfect from head to toe. Videos, please!
Chris13 wrote (2018-05-19 08:47:20):
So beautiful; videos please!!
gourekus wrote (2018-03-15 18:21:29):
Viva is simply adorable, such an amazing cutie and a perfect addition to this site! Please give us many videos with this teen beauty!