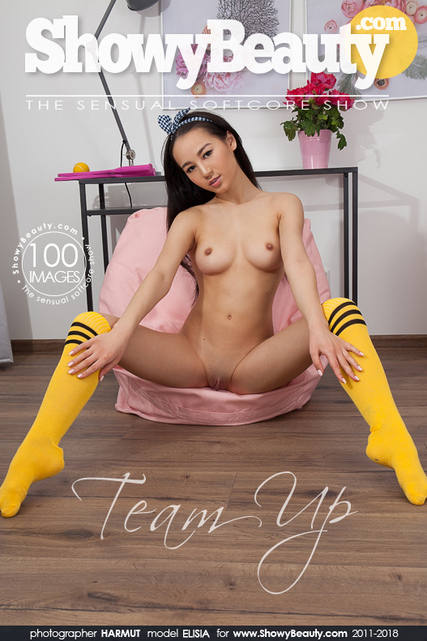 << Previous Set
Next Set >>
TEAM UP
By: HARMUT
Resolution: 5600px
Added 2019-01-11
100 pictures
See photos from this set
Download all pictures
654.59 MBYTES
107.04 MBYTES
19.02 MBYTES
Abraxas_II wrote (2019-03-09 15:27:29):
ELISIA is flawless in every way, so immensely stunning! Extremely beautiful and loads of charisma! She is made to pose for SB! What a dream-girl!! PLEASE, can we see her in VIDEOS!!?!
anonymous wrote (2019-03-02 22:26:35):
Per other posters, her fabulous bald stubbled tight pee-pee & flawless puckered asshole 'team up' to set me strokin off furiously! And she does play well to the camera & esp. us! Always enjoy beating my meat over a girl who obviously knows why she's here & enjoys giving us a show! Very good girl!
TillEulenspiegel wrote (2019-01-11 11:59:36):
Apart from mindblowingly beautiful and sexy, Elisia is especially remarkable for 2 reasons: 1) She is one of VERY VERY FEW of HARMUT's models who is wonderfully playful and frisky; she flirts with the camera and gives her best to seduce the viewer...well it sure works for me! Don't you think that this attribute makes a set so much hotter? 2) Her flexibility!! I bet she is a great ballet dancer...and I adore girls who dance ballet! Needless to say that I have completely fallen for this amazing stunner; can we see her in VIDEOS, PLEASE?!?
2fuknhottwo wrote (2019-01-11 04:41:23):
Great set of pictures, super cute model, perfectly proportioned hot sexy teen body, ripe succulent breasts and wow what a beautiful ass with a flawless inviting anus. Love this girl....