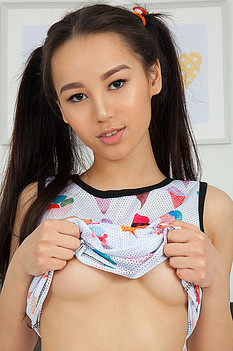 Name: Elisia
ID: 750 Rank: 8.80
Age: 19
Hair Color: Brown
Eye Color: Brown
Bra size: A
Country: Russian Federation
Members Rating:











Elisia is that kind of a girl who will never say no to anything. She is 19 and comes straight from the Russian Federation. Her photos and videos truly shows that she definitely has a place in the online modeling world and she proves that from time to time by getting out there and doing what she does the best, get naked and get all nasty and horny for your pleasure. Elisia is not like anyone else for sure.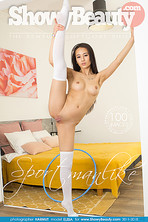 SPORTSMANLIKE
Added 2018-10-15
5200 PIXELS RES
BY HARMUT
100 images
anonymous wrote (2019-03-02 22:34:55):
Agree w other posters! PLEASE lets see some videos of this sweetie! With lots of good close up action of her showing off that fabulous bald pee-pee & GORGEOUS tight puckered asshole!
Abraxas_II wrote (2019-02-26 13:54:33):
This mega-cutie has written "HOT" all over her body! You can almost feel her vigor in her pictures! Elisia is absolutely flawless from head to toe; everything about her seems to be so perfect; itīs not only her beauty, itīs her exciting charisma and playfulness as well. I bet in a ballet-video she will look absolutely irresistible and breathtaking! Please make it happen!
TillEulenspiegel wrote (2018-12-16 09:53:33):
I have always thought that ballet dancers have a great erotic bonus and when they are as beautiful as Elisia... well I don`t think I can find the words to describe the effect she has on me! Absolutely breathtaking, a real dreamgirl! VIDEOS PLEASE!
Balduin wrote (2018-10-25 18:16:48):
On AmourAngels ELISIA has already been a favorite of mine for a while, she is so totally gorgeous. I love everything about her wonderful, flawless body and what an enchanting face! Many VIDEOS please!!!