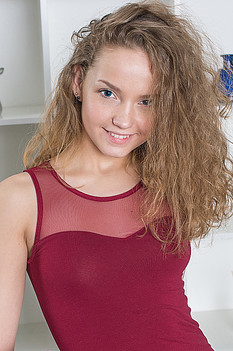 Name: Faina
ID: 727 Rank: 9.89
Age: 19
Hair Color: Light Brown
Eye Color: Grey
Bra size: A
Country: Belarus
Members Rating:











Fiana is one of the cutest 19 year old beauties around Latvia, because she knows how to get it on with the boys. Nobody can resist her grey eyed stare and her perfect A size breasts when she decides to show them off. All she wants to do is give her fans something special and let them enjoy their wildest and sexiest adventure.


Miezenmax wrote (2018-06-01 14:02:43):
Very sweet and lovely!
Chris13 wrote (2018-05-11 14:45:47):
She really has such a warm, welcoming smile that is hard to resist. Besides she has a very, very pretty face and a flawless body. She appears to be rather young and innocent but her pictures show that she knows how to pose. Marvellous girl!
anonymous wrote (2018-04-29 07:58:21):
What a lovely, angelic and natural girl! And such a friendly smile and such a wonderful body! This girl is a sunshine! It is such a pleasure to see her and it is difficult not to fell in love!
She is totally underrated! She deserves 10 points!