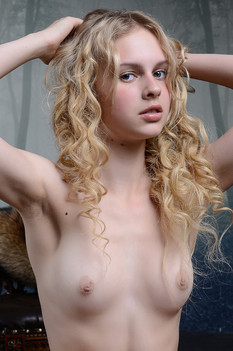 Name: Nika
ID: 301 Rank: 4.56
Age: 19
Hair Color: Light Brown
Eye Color: Grey
Bra size: B
Country: Ukraine
Members Rating:











We present you this phenomenal 19 year old photo model from Ukraine, whose name is Nika. Nika is a youthful babe, who is fun and as you can see super hot. With that figure, and those fantastic tits of hers, she could probably bring peace to the world. Those grey eyes are everything but average, and once you take a deeper look into them, you are seduced for life.


cvn74 wrote (2019-01-31 14:34:33):
Wow she is pretty sweet.
anonymous wrote (2018-05-17 00:19:08):
LOVE stroking off to Nika showing off her gorgeous tight bald pee-pee which is usually leaking pee-pee juice too! Very good hot girl! One of my favorites to beat off over!
boner4teens wrote (2018-02-15 13:56:17):
Nika is a true beauty. She has a lovely face, pretty, little titties and adorable, little feet.
RichardLiss wrote (2017-12-07 19:42:46):
If there was a hall of fame. Nika L would be in on the first ballot.